Inspirational Indies- Panel Discussion
15 June 2022 @ 12:00 pm

-

1:30 pm
We are running our popular event, Inspirational Indies again on Wednesday, 15th June.
In the previous 2 years, we had a panel of inspirational Indies sharing their journey and top tips on how they grew their business. We are putting together another set of amazing inspirational Indies to share their experiences again with you. Every Indie has a unique journey and a beautiful story to tell.
Join us on Wednesday 15th June at 12:30pm for an enlightening discussion with our panel.
HOST
Mary Asante
Mary Asante is a director of HR Independents 'HRi. Mary has over 20 years of industry experience in advising and coaching businesses on leadership development, people management and strategy needs.  She is also an expert in Information Security and Cyber Security Governance.  Mary founded Maysante Consultancy in 2016 helping leaders and businesses with their executive leadership development, strategic HR  and information security requirements.
Mary also hosted HRi's first ever Inspirational Panel event which proved very popular.
---
MEET THE PANEL
Zoé Carroll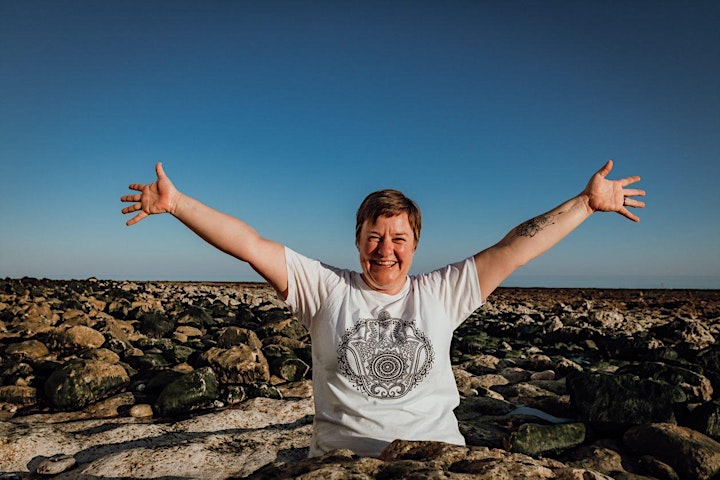 Zoe began her career in the word of air traffic control and was fascinated by the way people responded to emergencies, seeing that some people thrived on a level of pressure that saw others failing to cope.
As an international level athlete, she saw the same patterns in sport, with some people thriving from the excitement of a performance, while others suffered extreme anxiety in the same situations.
During her BSc (hons) in Sport and Exercise Science, she researched the psychology and physiology of performance and fear in extreme sports performers. After completing over 50 skydives to test her theory about how the mind and body can be trained to work together, she then used her MSc to see whether she could teach her findings to other sports performers.
After establishing the Surrey Human Performance Institute, testing athletes to their physical and psychological limits, she moved into teaching roles providing leadership, teamwork, personal development and confidence coaching to thousands of young people with her unique mind-body techniques.
The devastating diagnosis of her son's genetic condition and her husband's mental health crisis challenged her own confidence to their limits. After using her knowledge to fight her way back to happiness, she now runs a coaching and training business focussed on helping women in business to overcome their own fears, find their confidence and live with happiness and joy.
---
Dianne Lambdin

Dianne set up the Sussex HR Hub to bring her own style of HR management to businesses; it has now been running for eight years. Prior to that, Dianne worked in several different organisations as an HR and employment law specialist and held senior management roles in the private and public sectors.
Her style is to focus on what can be done to help organisations get the most from their staff without over-complicating the issue. Dianne doesn't try to impose HR 'bling' or the latest trends on her clients and she's well aware that, sometimes, the so-called 'best practice' is not the best solution for them. She works with her clients to ensure they achieve what's right for their own distinct situation.
The Sussex HR Hub now employs two regular HR consultants who work directly with clients; other consultants contribute to the business on an ad hoc basis.
---
Ruth Cornish

Ruth Cornish is a independent Chief People Officer and founded HR consultancy business, Amelore in 2010. She has worked with a range of clients including notonthehighstreet.com, Monica Vinader, L'Occitane and Mazars LLP. Ruth is an Executive coach and works with many senior women and founders.
Ruth is recognised as a national expert on HR and has appeared in articles by The Guardian, The Times and BBC. She also speaks on BBC news and radio, giving an opinion on a news story. Most recent (11/5) she was an expert panel member on Radio 4's Moneybox discussing 'Long Covid'.
Ruth co founded HR Independents 'HRi' in 2020 to represent and set professional standards for the growing number of independent HR professionals in the UK. She is a passionate advocate for 'external HR' and has a big vision for the profession. Ruth was professionally acknowledged as one of the most influential thinkers in HR in 2021 by leading senior publication, HR Magazine.
---
Anabela Yourell

Anabela set up her business, Stress Free HR Ltd nearly 6 years ago when she was forced out of London due to the £3000 a month cost of nursery fees. With a 2 year old and 8 month old she needed the flexibility that being her own boss would bring more than she realised at the time!
It took just over 3 years for Anabela to find her feet but in the last 14 months her business has grown by 350% since identifying her niche, businesses with up to 15 employees. Anabela's approach is very commercial, and as such she never tells her clients they can't do something. Instead she seeks to understand what they want to achieve and finds a way that fits with what they are comfortable doing from both a financial and engagement point of view.
Anabela's initial ambition was to grow a HR business full of employees however, she's now working towards her semi-retirement plans (she's only 42!) within the fitness industry alongside her HR business whilst still only working 20-25 hrs over 4 days. Anabela says "it's really important to know what you want and what you're working towards so you build a business that can help you achieve that".