Inspirational Indies
28 November 2022 @ 12:00 pm

-

1:00 pm
Our popular Inspirational Indies event is back, now with the three HRi Award Winners!
In the previous years, we had a panel of inspirational Indies sharing their journey and top tips on how they grew their business. We are putting together another set of amazing inspirational Indies to share their experiences again with you. Every Indie has a unique journey and a beautiful story to tell.
Our panel this time consists of the first ever HRi Award Winners! Join us on Monday 28th November at 12:00pm for an enlightening discussion with our panel.
Meet the Panel
HRi High Growth Indie Award Winner
Kate Van Der Sluis, Humber HR People
Born in East Anglia, Kate has a degree in English & Psychology from NTU, is a Fellow of the REC/Cert IHR and is trained in work behaviour & psychometrics. Kate has over 20 years' experience in HR, specialising in hiring, talent management and consultancy, she has worked extensively in the manufacturing, tech, engineering, and service sectors, from start-ups to FTSE 250. Before entering the world of self-employment, she was a Business Manager and Commercial Director in the Recruitment Sector.
Kate likes simple, effective strategies and enjoys working with entrepreneurs, business owners and their leadership teams. She established Humber HR People with business partner, Kellie Calvert MCIPD in 2019 and the business has grown 200%+ year on year providing Pay as You Go, Retained and HR Project Services to SMEs. Their mission is to create a new type of HR for the region – one that is positive, commercially focused, and proactive.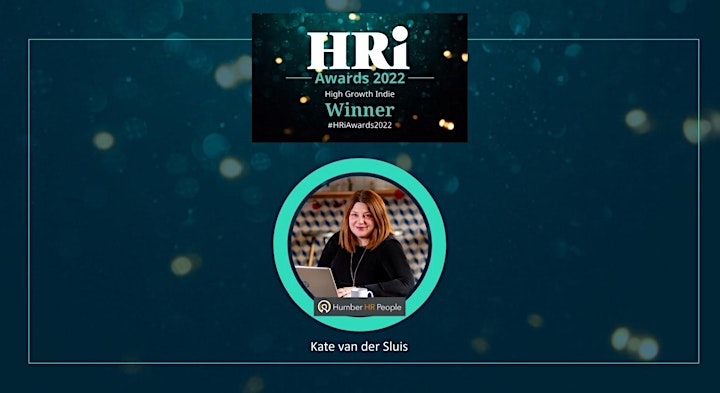 HRi Emerging Talent Winner:
Lisa Tomlinson, Limelite People Group Ltd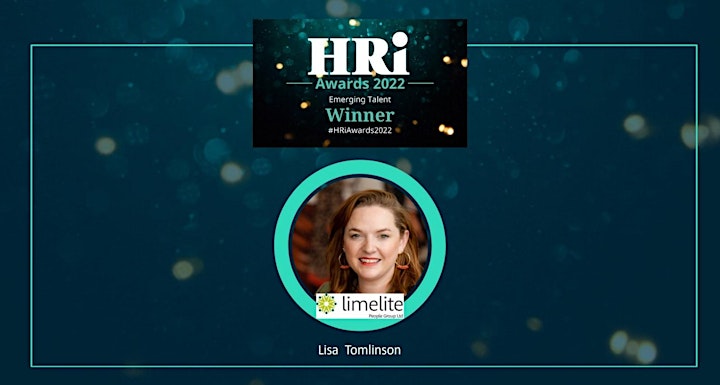 HRi Inspirational Indie Award Winner
Claire Watt, DittonHR
Claire Watt (FCIPD) founded Ditton HR 10 years ago, offering operational & strategic HR support to SMEs and assists larger organisations with HR projects. With a team of 16 associates, Ditton HR provides a range of support from HR consultancy and administration to career coaching and mediation. Before becoming an independent HR consultant, Claire was Executive Director of People at Samaritans heading up the employee and volunteer side of the charity.
Claire has been interviewed by HR Director magazine, been a guest on Brooklands radio talking about HR and Covid, spoken on a podcast about Covid and remote working, been an expert panel member on 'The future of work' for IRIS, has written a number of HR articles for various publications and is an author for XpertHR.
For the last year Claire has stepped back from client work and now focuses on business development, mentoring her team and coaching other HR independents.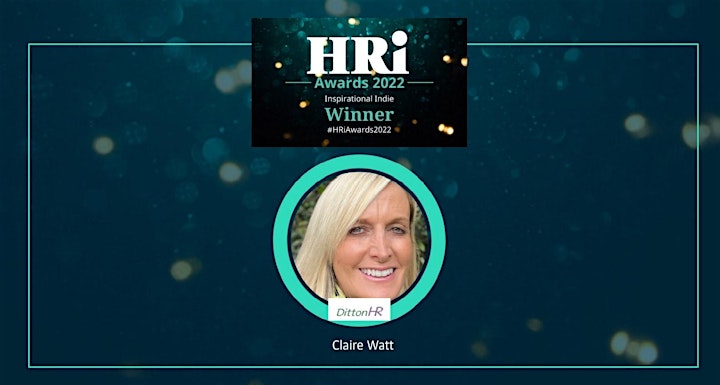 Who should attend?
This event is for all independent HR consultants.